2/18/17
Veronica watched our cockatiel and our parakeet while we were away for two weeks. She took excellent care of our girls and we will definitely be using her service again. I highly recommend Never Alone Pet Services!!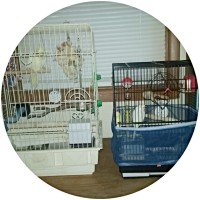 Debra B. - Sevierville, TN
2/21/17
Never Alone Pet Services has been great with helping manage the needs of my senior pets. One has to be medicated on a schedule that it is difficult to maintain with my current schedule. Veronica is the first person I've been able to trust to come in and take care of my dogs and cats and always leaves my home better than she found it. She even pointed out what could have been a disastrous outbreak of Ick in my fish tank, but I was able to catch it early without losing a single fish!
​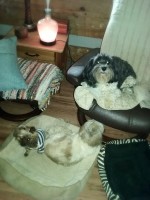 Sharon A. - Kodak, TN
2/21/17
Veronica has truly been a Godsend for us. Our dogs are always happy to see her and she takes the time to let them acclimate to her being in the house before she goes about the tasks she's come in to perform. Veronica has made several helpful suggestions for helping us keep our separation anxiety dog calm, helping our blind dog through her fear of people and other animals and offered additional visits to accommodate the increased potty breaks required by my Cushingoid dog. Having several dogs with serious health concerns was becoming very overwhelming and keeping up the house as well as all the animals was almost too much! I'm so thankful for Never Alone Pet Services because now I know I have help that I can depend on with the things that were really causing chaos in our lives! My house is cleaner than it's been in years, my dogs are happy and well loved by their new Auntie Veronica and I don't feel completely overwhelmed. A+++++ for Never Alone!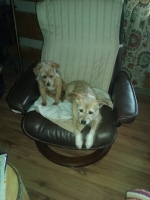 Carla L. Kodak, TN
2/22/17
Service was extraordinary! We were texted daily with pictures of the pets who were happy and 
content. the pets showed no sign of strain. They were played with, nurtured, fed and spoiled! We feel 
confident that we can travel without any problem in the future!!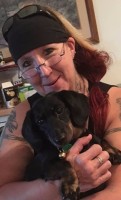 Arthur H. - Kodak, TN
4/25/17
Traveling with our 3 large dogs was becoming very stressful for us and the dogs. They are getting older (and so are we!) It's too hot for them in the summer and too cold in the winter. Kenneling was worrisome because our 210 lb Mastiff tends to do things on his own terms and on his own time schedule. Enter Veronica and Never Alone Pet Services. She is the answer to a prayer! She is so patient and loving with our babies. She doesn't rush through their care and spent time letting our big boy get to know her on his terms. Our trips are more enjoyable and relaxed knowing our "kids" are relaxing at home with their normal routine. Veronica was even willing to drive up our rather steep hill in a foggy rain storm to make sure the pups were taken care of. Her services are very reasonably priced and dependable. We will definitely be calling on her often.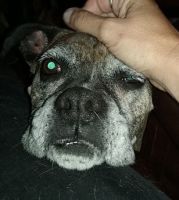 Debbie S. - Sevierville, TN
July 23 · 
I cannot say enough about Veronica as a pet sitter. She took such great care of the needs of my 11 dogs and loved them while she was doing it. That right 11 dogs. I am an English Labrador Retriever breeder with 3 large males and 8 females. Not a daunting task for Veronica. Each one gets a different set of supplements and additives to their food. Veronica not only kept that all straight but knew each dog by name right away. Not easy when their are 5 yellow labs and 6 fox red labs. She kept me informed the whole time I was away . She sent pictures and immediately figured out the funny quirks of each dog. She is very trust worthy and professional. I was so happy that Veronica was recommended to us. I know I will be calling her again and all the dogs will certainly be happy to see her when she comes back.
Sue H. (Rocky Flats Kennels) Sevierville, TN